CLIENTS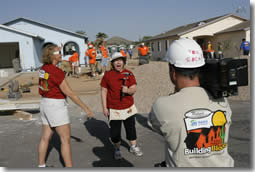 Here is what our clients have to say.
"On the creative side, you did an outstanding job in producing an unorthodox yet imaginative video production. The end result was a product that will remain etched in our memories."
"As we close the books on this year, I wanted to take a few moments to thank you for being the marvelous supplier you are and even more, for being a friend."
"Just when we thought the video and event business was going to be slow, the climate changed and we had some very, very hectic times. But, because of suppliers like you, everything turned out to be very successful."
"Greetings from Warsaw,
…. The excitement of the employees was just too great to focus on anything else but the video. It was just unbelievable, the emotions and Spirit it generated was really something Unique. That by itself would have made a good video!!"
"It was Truly amazing to watch you at work as you developed the video treatments right before our eyes! I learned a lot about what really goes on in those editing rooms late night . . . creativity! You have a wonderful team and the results show it!"
"Thanks for taking this on and getting it done. I gather things got pretty looney-tunes that day. But the client is very happy as we more than exceeded their expectations."
Some of the clients we enjoy serving.
Advocate Health Care
Allstate Insurance Company
American Biological Safety Association
American Hospital Association
AND Syndicated Productions, Inc.
"The Judge Mathis Show"
Beltone Electronics Corporation
Big Joe Manufacturing Co.
BP - British Petroleum/Amoco Corporation
Center for Healthcare Education
Chicago Housing Authority
Chicago United
Chicago Yacht Club
CPT, Inc.
DDB
Worldwide Communications Group Inc.
Dean Foods Company
Department of Veteran Affairs
Focal Point LLC
Hyatt International Corporation
Jack Levy Associates
Jimmy John's
McDonald's Corporation
Motorola, Inc.
National Restaurant Association
Reach The World
Square D Company/Schneider Electronics
United Propane And Energy Company
United Way
Wickes Furniture, Inc.
Whirlpool Corporation
Zurich Kemper Investments, Inc.